Every week, we post a new interview with someone about what software they use on their Mac, iPhone, or iPad. We do these interviews because not only are they fun, but a glimpse into what tools someone uses and how they use those tools can spark our imagination and give us an idea or insight into how we can do things better.
New setup interviews are posted every Monday; follow us on RSS or Twitter to stay up to date.
---
Who are you and what do you do?
I'm Adam Mason, a Washington DC Wedding Photographer and storyteller. I use photography to tell stories of people and organizations around the world while promoting goodness, hope and joy. I'm also a former Apple retail employee!
What iPhone do you have?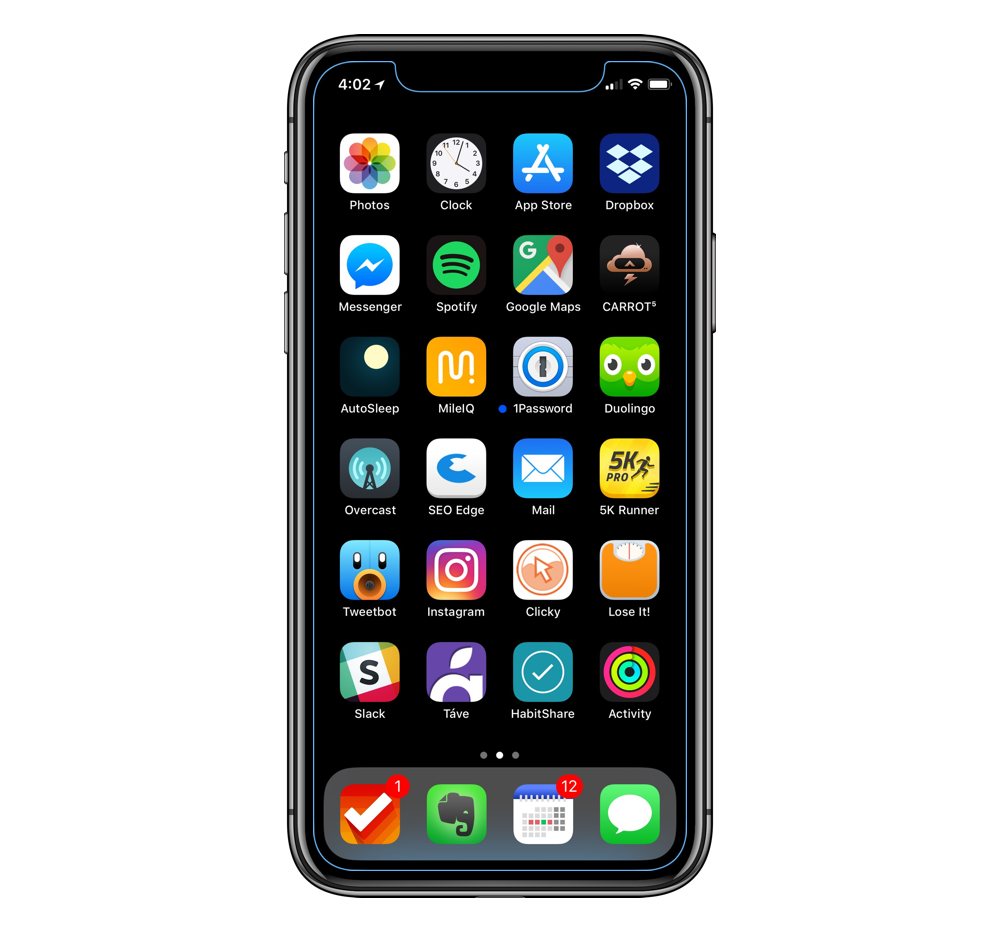 I currently use an iPhone X, 256GB space gray.
Where can we find your wallpaper online?
You can find my wallpaper here.
What apps do you use the most, and why?
I use Instagram to promote my business and engage with those who are passionate about my work, as well as many potentioal clients.
Loseit for tracking calories and hopefully losing weight. It notifies me to remind me to track what I've eaten, and, after a few years, has almost every kind of food in its database.
HabitShare for keeping myself accountable when trying to form new habits.
Overcast for all of my podcast listening (I host a podcast called The Bearded Tog and listen to about 20-30 hours of audio content a week). One thing I love is creating a playlist with the most recent episodes from all my podcasts so I'm always up to date!
CalenGoo is my go-to calendar for making sure I'm not late or missing anything. Plus, it syncs with my Apple Watch.
Which app could you not live without?
This one is tough, but Evernote is the app I couldn't live without. All of my ideas, processes, standards of procedure, and topic lists for blog content are in there. I've been an Evernote member since college (2007) and it's been useful for a long time!
---
There are more Sweet Setup interviews right here.
Want to share your setup? We'd love to hear from you. Just fill out this form with some basic information and we'll be in touch.
---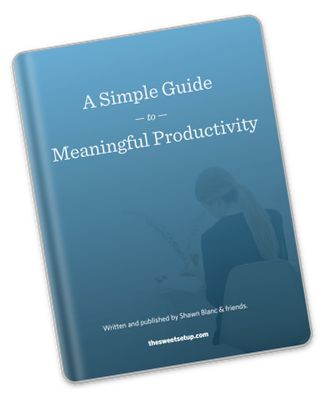 Get Back Hours Per Week
Discover how to improve your workflows and get more focus with this free, in-depth guide to productivity.
Download Now »